2020
Dear SLI friends,
In keeping with preventative measures against the spread of the coronavirus, SLI has postponed Noche de Salsa, with more information coming later about rescheduling the event.
Noche de Salsa is a key funding source for the scholarships that SLI awards to students in Harrisonburg, and we are grateful to the many businesses, institutions, and individuals who have already been part of this year's effort through generous sponsorships, donations, and ticket purchases.
---
(POSTPONED – more info to be announced)
Saturday, April 25, 2020, 6:30-10 p.m. at Steven Toyota (2970 South Main Street, Harrisonburg)
A celebration of the significant and positive impacts on the lives of SLI scholars. Evening highlights will include Latino food from local restaurants, wine and local beers, salsa dance instruction and dancing led by Salsaburg's Pablo Cesar Cruz, a silent auction, and more!
Business casual, age 21+. Tickets: $50 ($30 for educators) in advance through April 20, or $75 at the door.
BECOME A NOCHE DE SALSA SPONSOR
Scholarship sponsor
Peter Iver Kaufman
Platinum sponsors
Gold sponsors
Silver sponsors
Pat & Dick Gardner
Brent Holsinger & Laura Toni-Holsinger
Larry Miller
Bronze sponsors
Christopher & Maria Clymer Kurtz
Evelin González
Phil & Loretta Helmuth
---
Noche de Salsa 2019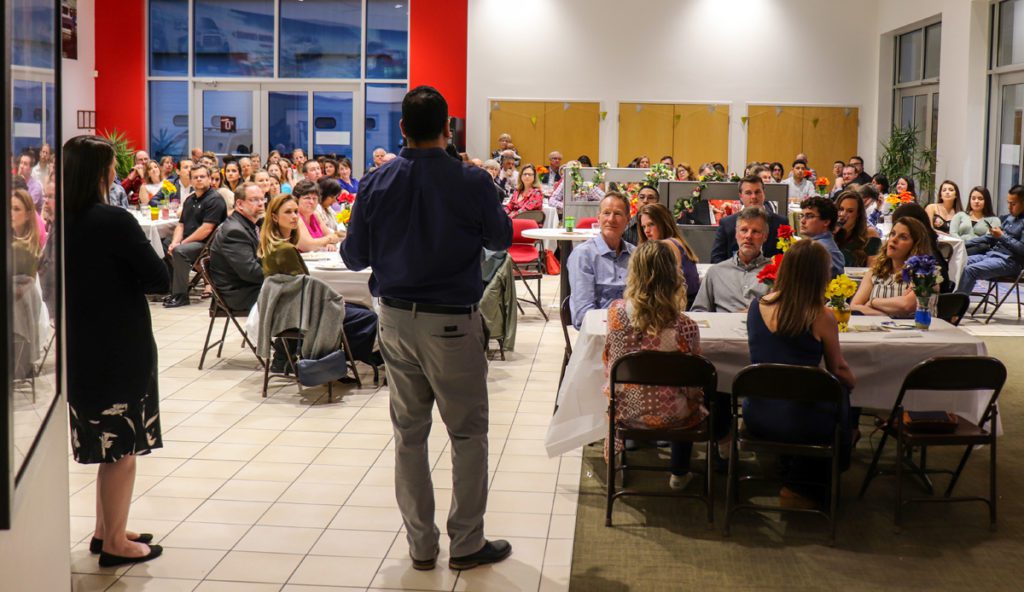 2018 event sponsors