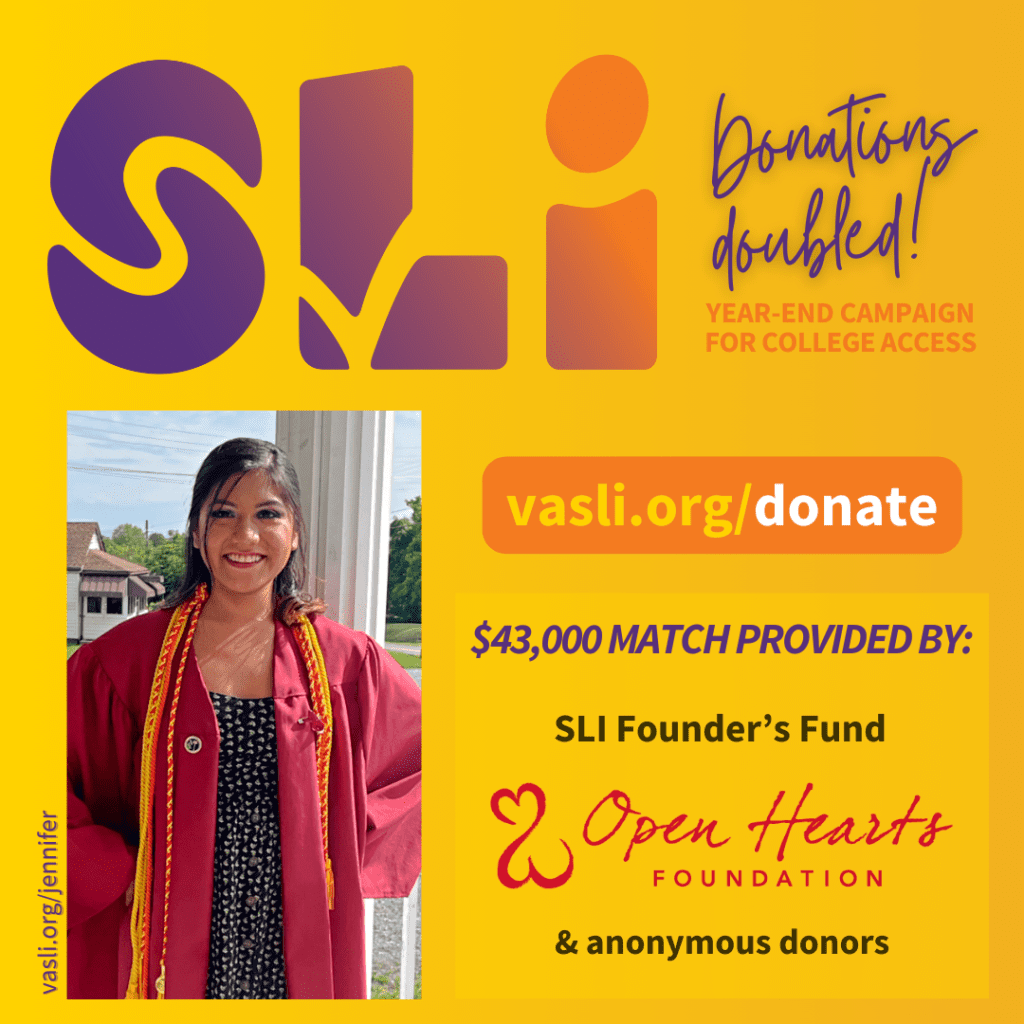 During SLI's 2023 year-end campaign, donations are doubled, matched by $43,000 from the SLI Founder's Fund, the Open Hearts Foundation, and anonymous donors, while funds last.
Contributions can be made at vasli.org/donate or mailed to SLI, PO Box 1245, Harrisonburg, Virginia 22803, and will help make SLI's mission possible: to support Latinx students with college access through rigorous academic challenge, leadership development, scholarships, and supportive mentorships.
SLI scholars experience unique circumstances as in many cases first-generation college students; as talented but often invisible individuals; as children from families that are disproportionately under-resourced and disenfranchised; and as members of a growing population in Virginia and the U.S. that is underrepresented on college campuses.
Support for navigating these obstacles is vital for reaping the long-term benefits of a college education: Higher education is linked to increased wellbeing and better health; first-generation college students give their own children increased college opportunities; adults with higher education are more likely to engage with friends, family, and neighbors for greater wellbeing and resilience; highly educated adults are more likely to vote, volunteer, and donate; for college grads, work fits better with their talents and interested; and college grads earn $1 million more in their working years than other adults.
SLI programming is collaborative between high school faculty and staff and university faculty, staff, and students who mentor the participating high school students. Events include "college days" that offer networking opportunities for students. SLI alumni are also invited to maintain connection with each other through the new SLI Alumni Association virtual group, and to continue to share their developing stories with the SLI community.
SLI's mission has been sustained through the generosity of its Community of Support, which includes many individuals, businesses, foundations, and organizations.