SLI Community of Support
---
Donor Spotlight
SLI FOUNDER
In addition to founding SLI at UNC-Chapel Hill in 2001, bringing it to Richmond in 2008, and helping to start the programs in Harrisonburg and Winchester, Peter has been a generous SLI donor. He has also devoted substantial portions of his salary to establishing and supporting students through the SLI Founder's Fund and university-based scholarships for SLI graduates. He continues to be the SLI program director at the University of Richmond, where he holds the George Matthews & Virginia Brinkley Modlin Chair in Leadership Studies in the Jepson School of Leadership Studies at the University of Richmond.
To increase underserved representation in healthcare, in 2022 Sentara Health awarded SLI a grant to support opportunities to develop SLI scholars' leadership skills and access to skilled health careers, training for SLI mentors, and the strengthening of SLI's long-term capacity to serve students. In addition, the grant supported Sentara SLI Scholar College Awards designed to empower SLI scholars to achieve health careers and recognize their leadership in related service and activities. In 2023 these funds helped SLI provide 18 scholarships for students pursuing health related studies and careers.
J.J. was the president and CEO of Valley Proteins and in 2020 was named the Community Foundation of the Northern Shenandoah Valley's Community Star. He serves on the board of directors of First Bank and was honored recently as a trustee emeritus of Shenandoah University, a SLI partner. In addition to being a long-time supporter of SLI, in 2022 J.J. initiated a lead gift to establish the SLI Endowment, laying the foundation to fund SLI scholarships for years to come.
---
Corporate Partners
The following corporations have supported SLI with major gifts in the last 12 months: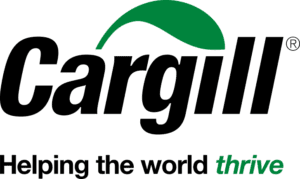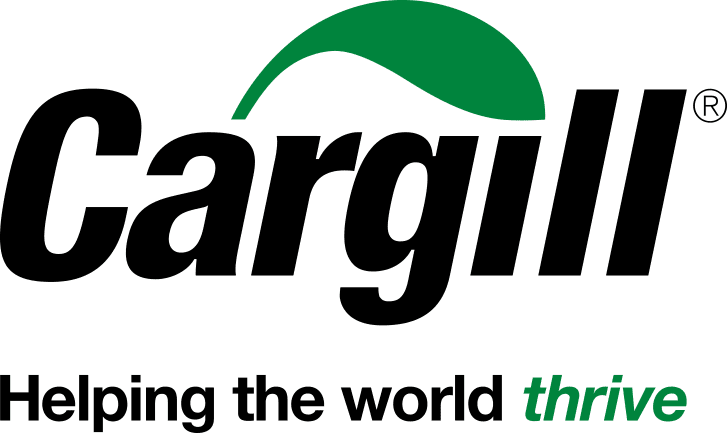 ---
The SLI Community of Support includes donors in the preceding 12 months. Notes: *SLI Board of Directors (current/past) **Advisory Council +SLI alum ++Donor Advised Fund/The Pass Through Fund of The Community Foundation of Harrisonburg and Rockingham County
Peter Iver Kaufman, SLI founder
Ilse Ackerman
Donald H. Albright
Dick and Louise Alderfer
*Carlos and Melissa W. Alemán
Michael and Jerri Alexiou
Devon & Teresa Anders
++An Anonymous Fund
Elmo and Kimberli Grove Ball
*Cecilia Barbosa and Nico De León
Nathan Barge
Yolanda Blake
Adrienne Bloss
Melissa Bomfin
Kevin and Jere Borg
Emily Bowen
Glen Bowman and Beth Poore-Bowman
*Hannah Bowman Hrasky
Beryl and Mark Brubaker
Everett & Kelsey Brubaker
Pete Bsumek and Katey Castellano
Paul & Ann Burkholder, in honor of their grandchildren Monroe, Charlotte, and Nellie
*Steve & Olivia Burkholder
Vera R. Campbell Foundation
*Lisette Carbajal
**Amelia Castañeda
*Hector Cendejas
Christopher and Maria Clymer Kurtz
Lara Coggin
Heather Coltman
Community Mennonite Church
++Linda Ankrah Dove
John A. Downey
David Eggert
Michael Evans
Allison Fagan
John and Kathryn Fairfield
*Laura Feichtinger-McGrath
Suzanne Fiederlein
Blanca Flores
Maria Flores
Candy Foster and Chuck Baril
*Russell Fowler
Lowell Frye
Janette Gallardo/Vitta Solutions
+Ángela Garcia
Pat and Dick Gardner
Stephanie Gilliard
Aliese Gingerich
Goldbranson family
*Evelin González and Jamie Miller
*Jason Good
Betty Good-White
MarthaJune Graber
City of Harrisonburg
Harrisonburg Women's Service League
William and Jean Hawk
Kathie and Stephen Helfrich
*Phil and Loretta Helmuth
Herndon Foundation
Wayne and Kathy Hochstedler
*Brent Holsinger and Laura Toni-Holsinger
Adrienne Hooker
Alden and Louise Hostetter
*John Huddy
Cynthia Hunter
Fabiola and Stuart Hutchins
Tim and Ruth Jost
The JustPax Fund
LaDene King
*Karina Kline-Gabel
The Knox and Tracy Foundation
Patrick and Mari Kofalt
Ben and Alyssa Kurtz
Paul Kurtz
Sharri and Eldon Kurtz
Kristen Loflin
Joseph Longacher
Robyn and Kevin Markle
Suzanne Martinez Carter
Maggie McCampbell Lien
Tom McKenzie
The Gerald and Paula McNichols Family Foundation
++Mr. and Mrs. Thomas Melby / The Melby Charitable Fund
*Sandy Mercer
*Larry Miller and Liz Yoder
Mayra Gavia Molina
Fawn-Amber Montoya
Tom and Danette Moran
Nelly and Harold Moreno Shenk
*Kirk Moyers
Carole Nash
May and Carlos Nivar
The Norton Group
Ron Ornstein
William Owen
Aida Pacheco
Park View Mennonite Church
Dr. Philip and Allyson Pate
*Diana Patterson, DSP Marketing & Consulting
*Bryan Pearce-Gonzales
Peggy Plass
Linda Plitt Donaldson
Shannon and Lisa Porter
Mary Potter Robinson
Cynthia Prieto
Rochelle Reed
Paul Riner
**Sal Romero, Jr.
**Lyons Sanchezconcha
Brad and Jayne Schlabach
Jennifer & Aaron Shirkey
The SLI Founder's Fund
Andrea and Matthew Smith
++The Gerald and Kaye Smith Family Gift Fund
The Stephanie Miller Memorial Fund
Steven Smith
Stephanie Sorge
John and Virginia Spicher
**Jeremy Spilman
RaMona Stahl
Art Stoltzfus
Richard and Elaine Stoltzfus
Loren and Pat Swartzendruber
++Trackaday
Trina Trotter-Nussbaum
Debra Turner
United Way of Harrisonburg and Rockingham County
Jason Van Heukelum
*Chris von Rueden
*Veronique N. Walker
Gracee Wallach
Case Watkins & Kristin Wylie
The Watterson Foundation
Bill Weech
*Sylvia Whitney Beitzel
Ed & Laura Yoder
Katherine Yoder
and many anonymous donors