HARRISONBURG, VA – It may have been a rainy late summer day, but the Merienda '23 celebration of SLI's mission – to support Latinx high school students with college access through rigorous academic challenge, leadership development, scholarships, and supportive mentorships – was an evening not to be missed.
The 2023 version of SLI's annual event, Merienda recognized the successes of SLI scholars, as well as the generous support from community businesses, organizations, foundations, and individuals that makes possible SLI's ever-increasing impact. A full list of event sponsors is below.
"Not only did [SLI] equip me with a wealth of knowledge about higher education, but it also instilled a sense of belonging within me," recalls Jennifer, a SLI scholar now studying public health and data science at William & Mary. "Often, students from underrepresented backgrounds experience feelings of displacement or inadequacy. I would say SLI encouraged me to apply for other Hispanic college programs, volunteer opportunities, and colleges because it made me feel worthy of these opportunities."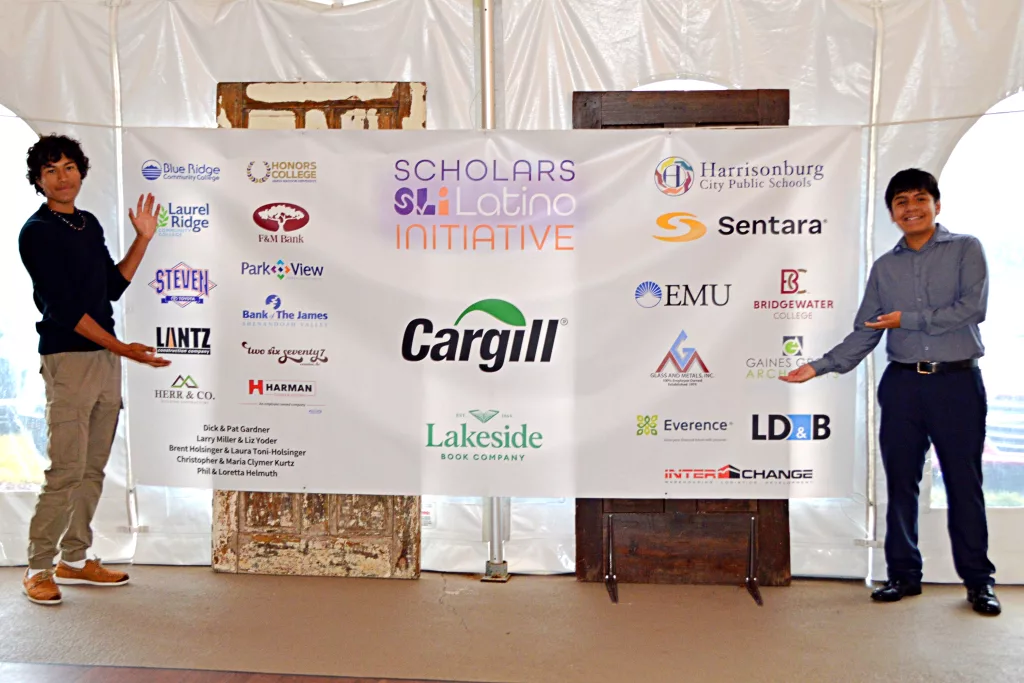 Since its incorporation in 2012 SLI has awarded students from Harrisonburg, Richmond, and Winchester more than $545,000 in college scholarships, computer awards, and dual enrollment and Advanced Placement tuition assistance, including $143,000 in awards this summer alone. Its alumni have attended 24 colleges and universities. Watch SLI Beginnings
"At Merienda '23 we not only marked the start of Latino Heritage month, but we also recognized the tremendous accomplishments of our students and those who help make it all possible – nuestra comunidad del Valle de Shenandoah," said Stephania Cervantes, SLI managing director.
The event, which netted nearly $22,000 for SLI's mission, featured locally sourced meriendas such as pupusas, empanadas, tamales, tres leches cake, churros, and much more; wine and local beers; coffee and hot chocolate con canela; dancing to the live "Mexilachian" music of Lua Project; SLI swag; and raffle prizes, all at Sunny Slope Farm.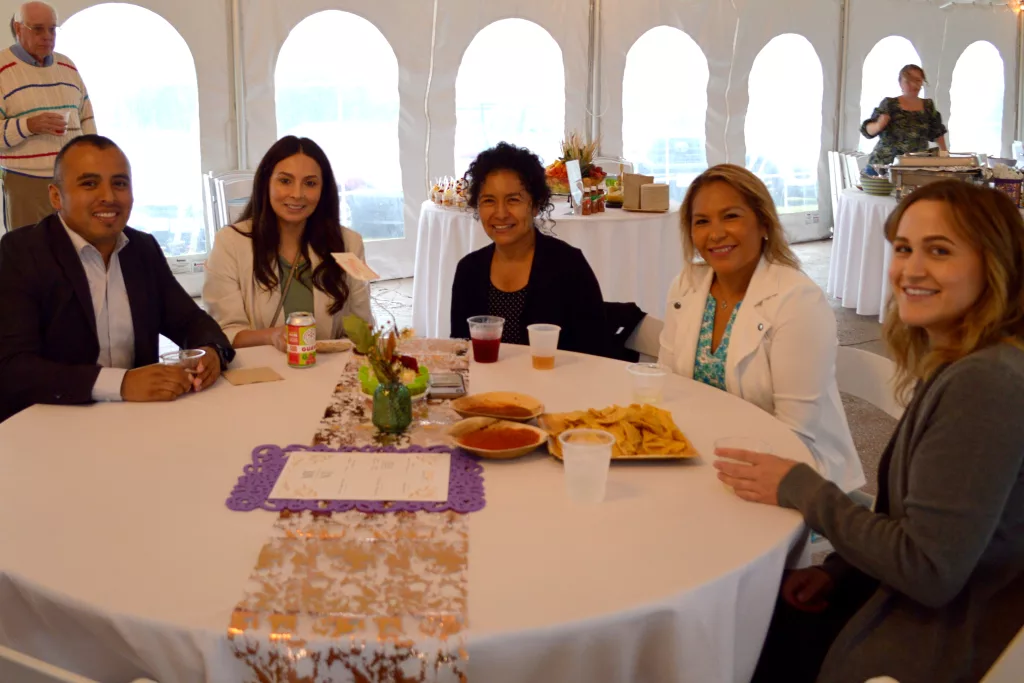 During the event Virginia Latino Higher Education Network president and former SLI board member Karina Kline-Gabel (below left) presented SLI managing director Stephania Cervantes and SLI board chair Fawn-Amber Montoya with micro-grants for SLI scholars to help purchase college supplies.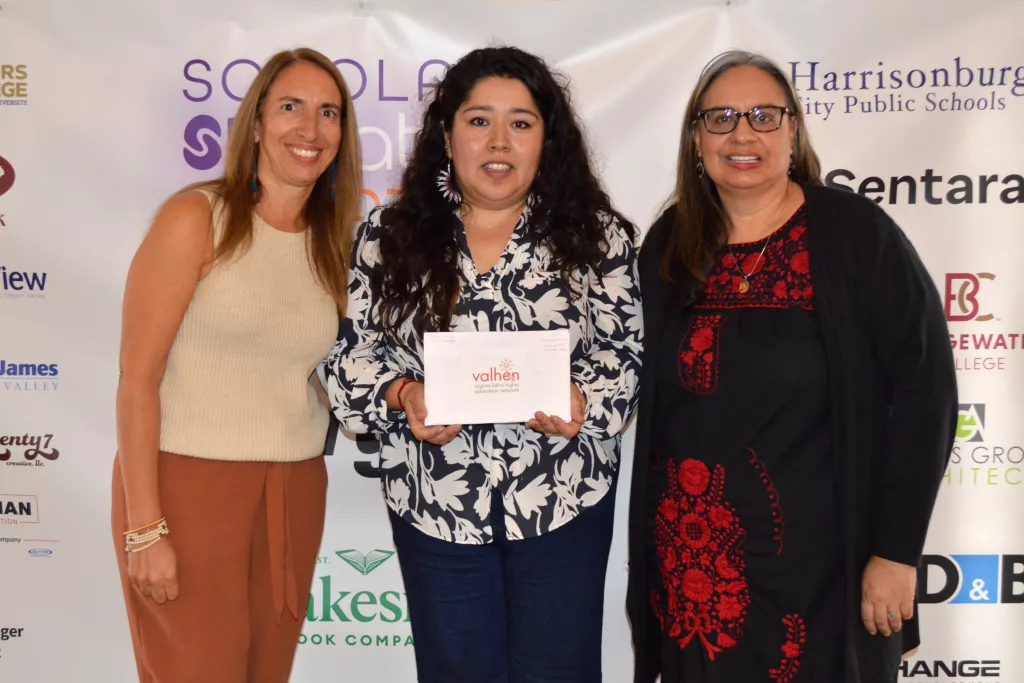 Support for Merienda '23 came from the many people who purchased tickets as well as many generous sponsors: