For the tenacious SLI scholars preparing to be the first in their families to attend college, the coronavirus pandemic is merely another source of deeply felt anxiety and uncertainty.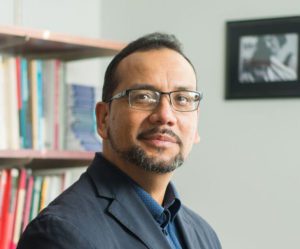 "The social uncertainty and isolation of our coronavirus moment is not too far off the everyday reality of many SLI students and their families," said SLI program director and JMU professor Carlos Alemán. "The first-generation students we're working with are truly exceptional in their abilities to move toward college given everything else that's happening in their lives."
When you donate to SLI, you are providing encouragement, strength, and a way forward for SLI scholars like Everth, Flory, and Noel.
"SLI has always been a community of people that care for me and encourage me to reach out when I need help," said SLI alum and supporter Rebecca, who is studying economics and political science at Tidewater Community College.
Thank you for being part of the community that surrounds SLI's highly motivated and determined scholars even – especially – in this difficult time.