SLI has named teacher Jeffer Alvarez and school counselor Lara Maquera as its program directors at John Handley High School in Winchester.
SLI program directors facilitate SLI's mission to support Latino/a/x high school students with college access through rigorous academic challenge, leadership development, scholarships, and supportive mentorships.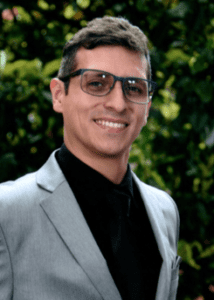 "Based on my personal experience, studying at college and my masters have given me the chance to go way beyond what I expected when I began my career," said Alvarez, an English as a Second Language teacher who has taught for more than 18 years to second graders through twelfth graders in public and private schools. "I am super excited about this new role with SLI as I can guide students' processes, and support them into making the best life-changing decisions."
Incorporated in 2012 and a 501c3 nonprofit since 2013, SLI creates college access opportunities through collaborations with public school teachers and local university faculty, staff, and student mentors. Its alumni have attended 21 colleges and universities.
"I look forward to getting to know students better while helping them to pursue their academic and career goals," said Maquera, who has also been a teacher and school librarian and whose professional goals include sharing the love of literacy and education with youth.
This summer alone SLI awarded $143,000 in college scholarships and computer awards for students attending college this fall. These new awards and previous SLI financial support for students since 2012 now total more than $535,000.
SLI is funded by many individuals, businesses, foundations, and organizations. In June 2022 SLI announced the establishment of its endowment made possible by a lead gift from Gerald F. "J.J." Smith, Jr., and the Gerald and Paula McNichols Family Foundation has funded many SLI computer awards to help Handley students begin college with the technology they need for success.
The previous SLI program directors at Handley were Spanish teachers Ruth Espinoza de Arteaga and Ileana Escalante, who also co-sponsored the student club Latinos Unidos. For students like SLI scholar Ariana, who graduated from Handley in 2023 and will attend Laurel Ridge Community College this fall, they were "a big help and support" in the process of becoming a first-generation college student.
"'Go for what you want,'" she recalls them encouraging her. "'You've done a lot already, and you will continue doing great things.'" [Watch Ariana's SLI interview at vasli.org/ariana]
"I am grateful for all that Ruth and Ileana did for SLI scholars," said Veronique Walker, SLI board member and the equity and family empowerment coordinator for Winchester Public Schools. "Their legacies will continue to unfold both in the lives of the SLI scholars they helped go to college and in the ongoing role of SLI to support future college students and community leaders in Winchester. I am excited for this next chapter of SLI at Handley under Lara's and Jeffer's leadership."
SLI is "a very rewarding activity," said Espinoza. "I am really pleased that both Lara and Jeffer have stepped out to continue this great program" at Handley.
"I am confident that they will do a wonderful job at supporting and encouraging our scholars in their journey through high school as they make crucial decisions about their future," said Escalante. "¡Buena suerte!"